What Is A Sales Funnel & Why Do I Need One?
A sales funnel is a multi-step process that moves a prospects into buyers. Your primary goal with your sales funnel is to move people from one stage to another until they are ready to purchase your product or use your services.
Many businesses don't evaluate the process of their leads when they landed to their website. Without a sales funnel, its hard to pinpoint why your target customers don't end up buying or using your services.
Having a sales funnel in placed helps you filter the flow of your traffic whether you are generating leads or sales conversions and helps you identify the right process necessary to get the best results out of your leads or traffic.
A sales funnel is a well-organized approach to building rapport with customers and great path in closing more deals.
Who Needs A Sales Funnel?
Every business needs a sales funnel.  From furniture shops, restaurants, consulting business, online marketers, jewelry shops, automobiles, travel agencies, authors, e-commerce business, properties or insurance agent, network marketers, and so much more…
You need to understand that traffic are not created equal.
From the time your prospect landed to your website until the moment he or she buys from you, your users passes through different stages of your sales funnel. Now, if you don't have a sales funnel in placed, then you are missing a lot in running your online business successfully.
A prospect journey might differ from  another depending on their stages inside your funnel.
So, you can create your sales funnel with as many stages as you want.
Here are some stages to consider in creating your sales funnel:
Awareness Phase:
At this awareness phase, the prospect learns about your website. Either this prospect landed to your website using Google Search, YouTube video, Social Media's, Articles or through Paid Ads.
Now, you need to understand that these people who landed in your site found something relevant to what they are searching for. They are typically looking for answers, solutions, related insights, opinions or any research data that can help them about their inquiries.
These are people that have shown interest in key areas of what your business does but are early in their buyer's journey.
GET YOUR FREE SALES FUNNEL TRAINING VIDEOS FOR FREE!

Interest Phase:
People in this stage will visit other pages in your website.  Pages like services, about us page, product pages or any area of your business, product or services expertise.
Website visitors are not created equal. Some of your website visitors are just simply surfing around, prospects educating themselves, leads who will volunteer to receive more information from you, customers or complete strangers. Some will be engaged and qualified, while others are not.
Evaluation Phase:
People in this evaluation or decision stage will normally visit your product pricing, testimonials, product review and contact us page.  They will look more on the benefits of what they can get from your product or services.
This stage is very critical since your prospect is more likely to buy from you soon.  You need to be responsive enough to bring this prospect to the last stage of your funnel – the purchase phase.
Purchase Phase:
This is the last phase or stage of your effective sales funnel. The action of  buying your product or using your services.  This is where people are figuring out to become a customer.
Keep in mind that funnel stages may look  different depending on your business model, product, pricing, and audience.
SALES FUNNEL USEFUL TOPICS: You may also want to check this article how to create an effective sales funnel to turn your prospects into buyers
Sales Funnel Will Help You Narrow Your Focus To The Right Customers
Having a sales funnel allows you to focus most of your time and resources to working with the right customers instead of spreading your time chasing bad leads.
If you can pre-qualify your leads this will help you close more deals.
Learn more about your prospective customers, and figure out which customers are serious buyers and which ones are not yet ready to commit.
The process could be based on which leads are simply educating themselves, which leads are most likely to buy, which leads have the most urgent needs that leads them to purchase, and which leads require more follow-up before making a decision to purchase.
Some people are going to be a great fit for what you sell and ready to start the sales process right away.
Others, however, are going to take a longer time – this is where email marketing will come into play.
You can check Email Marketing How Does It Work?
By having a sales funnel in placed in your business, this will help you filter those prospect customers that are willing to buy or use your services.
GET YOUR FREE SALES FUNNEL TRAINING VIDEOS FOR FREE!

I would love to hear from you. Just leave your comment below whether this is all about "Sales Funnel" or anything that you would like to discuss to improve your business.
Would appreciate if you can Like & Share this post!
Jeng Cua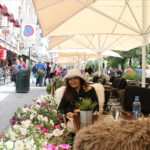 Click Here To Read My Story!