Put Yourself In Your Clients Shoes To Succeed In Business
Putting yourself in your clients' shoes is a strategy that you need to employ to succeed in your business. It is not all about your business, but it is more about your customer needs & wants.
Observe your customers inside your sales funnel or website and watch them as they go through  your sales process.
Most clients stopped doing business with a company because of  poor customer service or website experience.  Setting your website or landing pages right the first time is a key to your business success.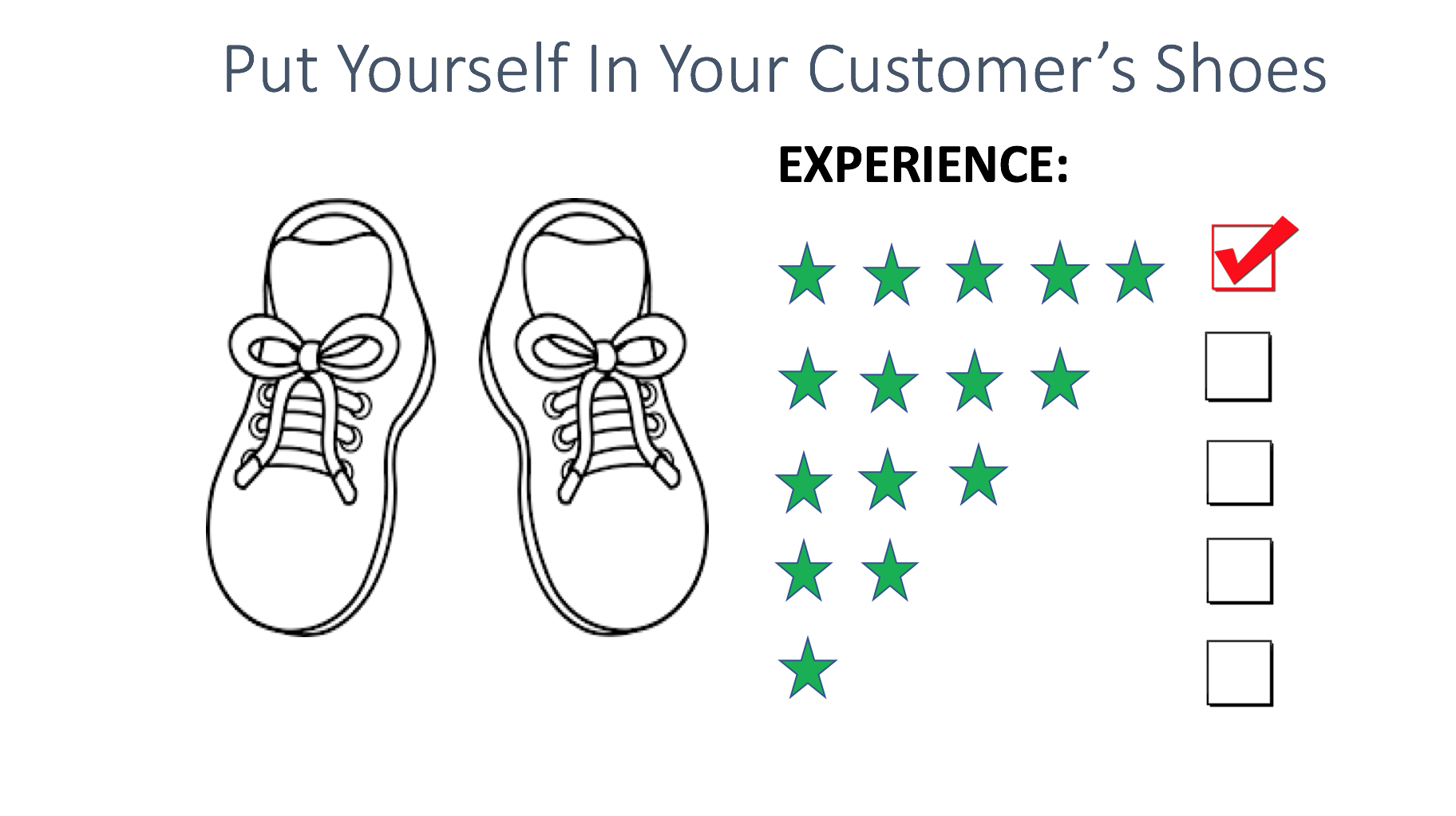 Tips On How You Can Implement A Customer Focused Approach Into Your Business
Know Exactly Who Is Your Customer Target Avatar:
Your customer avatar is a imaginary person that represents your ideal customer that will benefit to the product or services you offer.
You can have a beautiful website design, great headline, sales funnel and a fantastic offer but if you're not getting the right people into your funnel & know exactly what they want from your business then you have a huge problem.
Here's how you can create your own customer avatar.
You would give that character…
a name
an age
home address
interest
family background
job
situation
goal
dislikes
etc.
Aligned Your Message To Your Target Customer:
Every headline on your ads, every piece of content you produce on your blog creates a user experience. The  feelings someone has when they landed to your website is what defines this experience.  User experience on your site help you turn prospects into buying customers, so you need to think about how you want people to feel when they click your ads, consuming your content and even after reading, your material.
Your customer's first priority is always what matters to them and not what matters most to your business or company. So you need to balance your business objectives with your content that fills a need that your customer has.  This is one effective strategy in building empathy with your audience that moves them along your sales funnel to become prospects and most likely to be your repeat buyers.
Listen To Their Pains Or Problems:
It's important that businesses learn how to listen to their customers.  Customers know what they want and need. It's hard for us to guess what a customer wants.
The only way to find out is by listening, speaking to them, giving surveys, acknowledge and give them what they need in form of product or services to keep them happy.
If you want your customers to buy your product and keep buying from you, then you need to keep finding out what they want and need. If you keep this in mind, your business can grow efficiently both in services and knowledge.
Businesses exists for the customers.
Put Yourself In Your Client's Shoes:
Here are some checklist to consider to put yourself in your clients' shoes journey:
Go to your campaign or landing page
Sign up for newsletter or register to a form
Did you receive a welcome email or any communications?
Test a purchase
Did you get the product right away?
Did your experience on the website become more personalized since you became a customer?
Examine each experience to see where the customer experience can be improved.
Putting yourself in your clients' shoes is how you feel, think & communicate like them. See what they need from your business. Offer them a solution and not just a product.

I'd love to hear from you.  Just leave your comments below.