Email Marketing How Does It Work?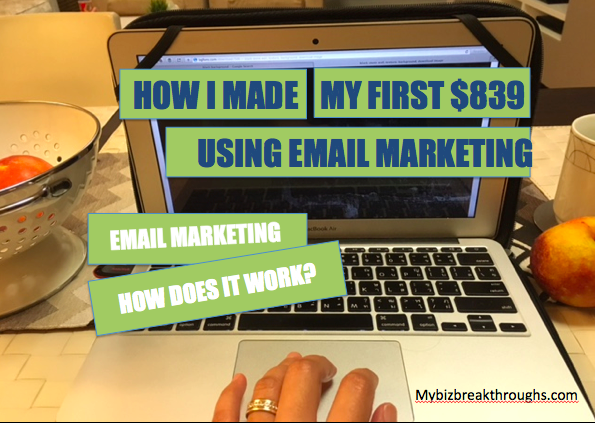 Maybe you have heard about email marketing before, but you do not comprehend what exactly is email marketing and how does it work and why you should consider this.
Does Email Marketing Will Make You Rich?  How about this saying "Money is in your list"? Is it true?
What is Email Marketing?
Email marketing is an efficient & effective way to enrich business communications, targets specific key markets and this is the most cost-effective way to stay connected with your prospects, existing clients & future buyers. Email marketing is used in a number of ways by big and small companies, online & affiliate marketers, network marketers for both brand and customer loyalty building.
With email marketing, you can easily and quickly reach your target markets without raising your advertising budget (print ads, TV ads, Billboard, radio or any other high production ads). You can use email marketing for any product or company updates, promotion, announcements or to just simply keeping your subscribers to be on the loop with you.
How To Choose The Best Email Service Provider (ESP)
WHAT YOU REALLY NEED OUT OF YOUR EMAIL HOST?
Choosing an email service provider (ESP) may seem like a confusing task especially if you are just getting started. There are so many email service providers with a wide range of services and numerous pricing options.
WATCH THIS SHORT VIDEO: CHOOSING & CREATING YOUR FIRST EMAIL CAMPAIGN
RESOURCES:
GetResponse Email Service Provider Aweber Email Service Provider
Which is the best one for your business?
HOW AN EMAIL SERVICE PROVIDER (ESP) HELP YOUR ORGANIZATION:
Sending out your email campaigns and newsletters to your database in just one click of a mouse * Helping to ensure your emails are legally compliant with CAN-SPAM Act regulations * Managing your email database by updating it based on unsubscribes, bounces, and spam complaints * Manage and segment your email list for targeted campaigns * Metrics reports of your email campaign results that can be used to set up tests to optimize your response rates
HOW I MADE MY FIRST $839 USING EMAIL MARKETING
If you are running any kind of business whether a shoe lace business, coffee shop or laundry service how can you get in touch with your current customers or future customers? Do you use email?  How do you communicate with your business associates? How about receiving any sales promotion through email? Every single person has an email address to connect. It's pretty obvious that building your own mailing lists is one of the smartest move you can do if you want to profit online for long term.  Email marketing is the cheapest way to sell, promote, build your team and make money from it.   Email Marketing has no boundaries!   Yes! One of the best thing of having your own mailing lists is… your reach has NO BOUNDARIES! You can reach people in whatever gender, color, nationality or countries they are in.  Nowadays, people are fascinated with anything interesting around the web. You can send with colorful graphics, videos, music, surveys, photos, promotions, to all your contacts all at once. I personally got involved with email marketing way back in 2013.  As you can see below, I got my first email subscriber on August 4, 2013.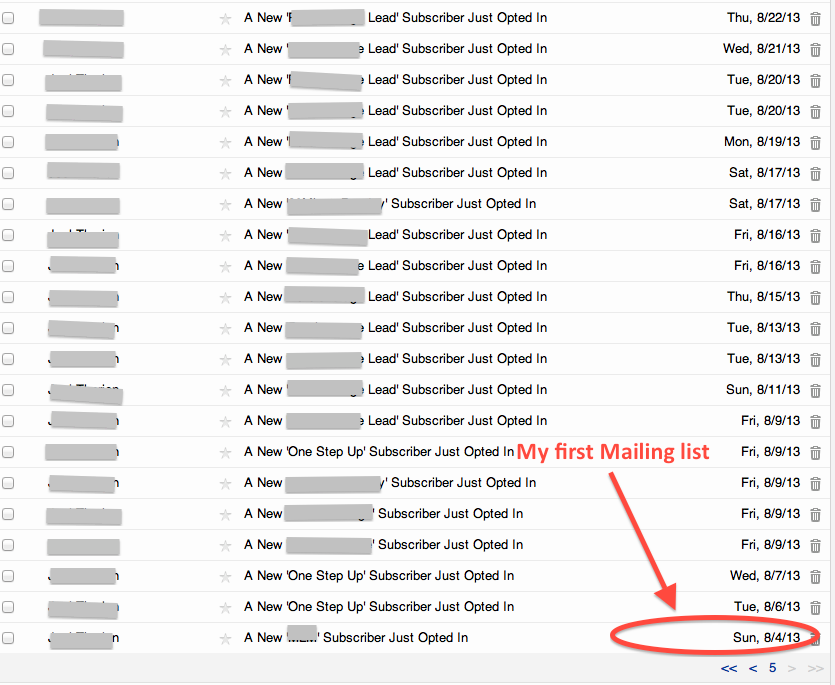 Remember this, people don't buy from their first encounter with you.  You need to master the art of engaging and retaining your mailing lists. This is where you can make money from your lists!  Building your lists is more than just creating a lists, it's about building a long & lasting relationship with your existing customers & future customers that you can turn to again and again.
Underneath is the screenshot of the commissions I've got in promoting other people's product.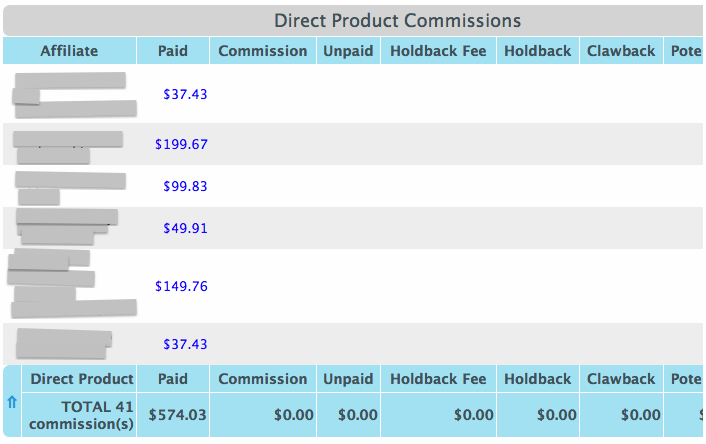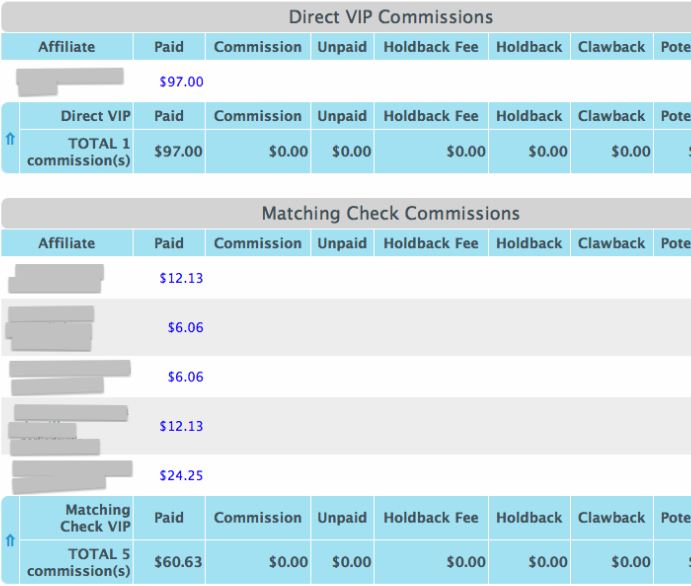 Steps How To Get Started With Email Marketing
ESTABLISH YOUR END GOAL
It's worth taking a minute to think about your end goal in doing email marketing.  End goal can be collecting leads, registration, booking, watching video, more attendees for your event or completing a sale process.  What you really want to achieve?
Planning what you want to achieve  before you start sending email makes it much easier to identify what to send and who to send it to.  Your message must always match to your target market that helps you create focused, high-performing email campaigns that will achieve your marketing goals.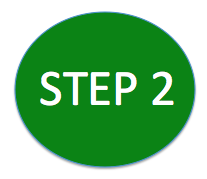 SIGN UP WITH EMAIL SERVICE PROVIDER
It's time to build your email list so you can start sending campaigns related to your goals.  If email marketing is something new to you, then you'll need to start capturing email addresses and building your list from scratch.
Now, how to ask for emails politely? Here's the simple formula I used. Valuable incentive with a hook + traffic magnet = large email list
By applying this formula correctly, you can build your lists effectively!
It's not how wide (no. of quantities) you have in your lists, but how deep (how responsive) is your lists must be. Having 500 people on your lists that can give you $1,000/month is a lot more better than having 20,000 on your lists that gives you $100/month.
Here's one of my campaign having 875 lists that generated $839 for me.

Here's another campaign that I just recently run from Getresponse ESP

Here Are Some Methods you can use to ask for emails without disturbing your visitors:
A.  Launch your own customized landing page
A dedicated customized landing page for email marketing can boost up your conversion rate up to 50% or more.
Here's one example of a customized well designed  landing page with an appealing offer, colors, images and specific call to action.   You can design and turn your landing page into a lead generation machine by creating your own custom funnel here.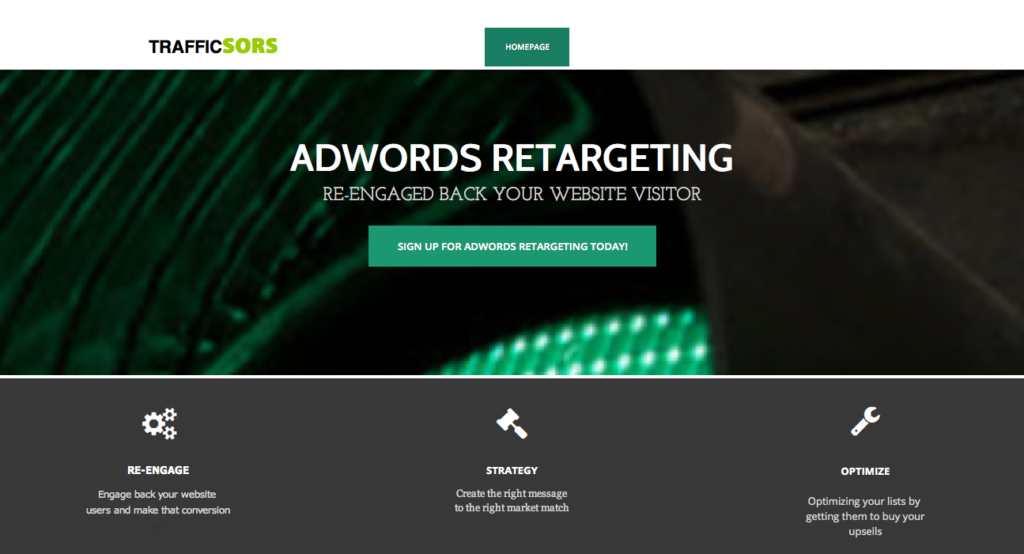 B.  Present a Pop-up after clicking a call to action button
Here's one example of  pop-up optin offering free training video how to make money on clickBank. Arrange for a pop-up to appear when a user gives positive signal by clicking your call to action button.
List building is the game of understanding your users or audiences.   It is wisely to test these methods according to the tastes of your users.   You can play around with your designs and do some split test using some tracking platform like clickmagick to test at least 2-3 landing pages and see which landing page works well for you.
Conversion is always the name of the game!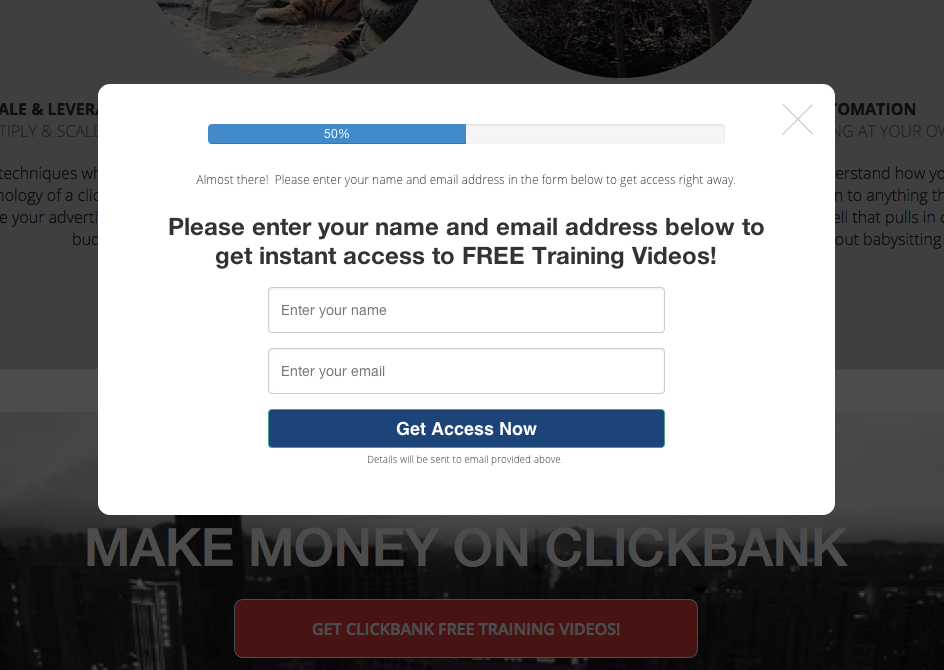 There are several lead pages builder out there that you can choose from like outbounce, kickoff labs, lead pages, crazy eggs, pagewiz and kajabi.   One smart funnel/landing page builder that I trust is ClickFunnels.  ClickFunnel is AMAZING!  You can easily build your own custom design landing pages in less than 10 minutes where website visitors can come in the top,  and cash comes out the bottom.
Want to see a quick demo to see how it works? CLICK HERE TO WATCH THE DEMO!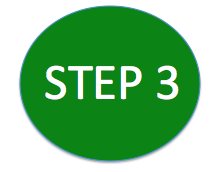 CREATE YOUR FIRST CAMPAIGN
Email service provider like GetResponse, with their drag-and-drop email builder, make it incredibly easy for both beginners & pro's to create beautiful email marketing campaigns.  Ensure your campaign is relevant to every subscriber. Campaigns that are sent to segmented lists and contain relevant information can help you increase your revenue through email marketing.
So, instead of sending one campaign to everyone, you should segment your lists and send relevant offers and content to each customized segment.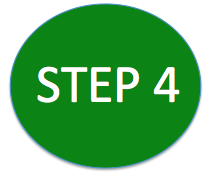 WATCH YOUR METRICS
Once you started creating your first campaign and with  your first email out the door, you need to watch the results of your campaign.  How many email opened and how many clicked by your subscribers.  You need to start tracking the success of your campaign.  Email marketing is all about tweaking, adjusting, tweaking, adjusting by doing your split testing.
You can track the success of your email marketing campaigns from your email service provider.  Like for me I can track it from the email service provider that I am personally using (such as GetResponse) and from my website analytics tool (such as Google Analytics).
Email marketing is becoming popular when it comes to marketing automation.  Email marketing's stature  gotten to empowered to facilitate customer journeys and maximize lifetime value.
It's about time….Don't ignore the power of email marketing!
Learn how to create your own breakthroughs – to bring your business & life to the next level! I've created a FREE Breakthrough Guide Training Program that sums up the most important aspects in building your own BREAKTHROUGHS for money to become the by-product of what you do.
Just fill-in the form below to start your Breakthrough Journey with me!
————————————————————