Automated Webinar Marketing Funnel
Webinar Marketing Funnel is a great way to get valuable lead data like new email addresses while also showing how knowledgeable you are on your business or field.
If you've never done one for your own business, or you've been too cautious to put yourself out there,
now is the time to jump in to create your first Automated Webinar Marketing Funnel to generate more leads and to get more sales!
For years, webinars have been popular ways to provide valuable content to a captive audience. You can do a live webinar where you can interact with your audience or you can record a video and do an auto webinar.
Creating your webinar marketing funnel is easy.
7 Steps In Creating Your Webinar Marketing Funnel
To Boost More Sales!
You need a platform to host your webinar. There are several webinar platforms like GoToWebinar, LiveStorm, ClickFunnels or EasyWebinar.
On this post, I will show you one marketing software that I use not only to create webinars, but to build sales funnels suited for your business.
 How To Build An Automated Webinar Marketing Funnel Using ClickFunnels
Make sure to create an account with ClickFunnels. You can try ClickFunnels for Free for 14 days. If for some reasons you feel ClickFunnels is not for you, then just tell them not to renew your membership.
STEP 1:  Select The Auto-Webinar Funnel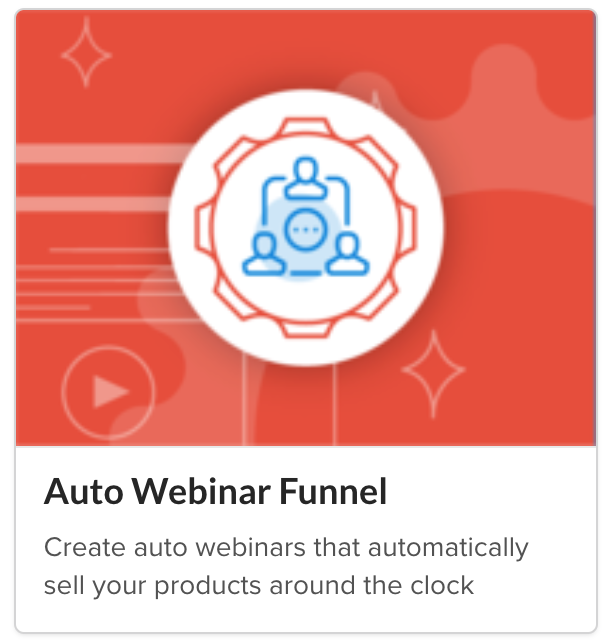 This is an existing funnel available inside ClickFunnels. Auto webinars can play every hour around the clock selling your products and services automatically for you.
STEP 2:  Select A Template
ClickFunnels provides both Free & Paid Auto Webinar Templates that you can choose from.  Below are just few examples of templates for food, automobiles & other forms of  business.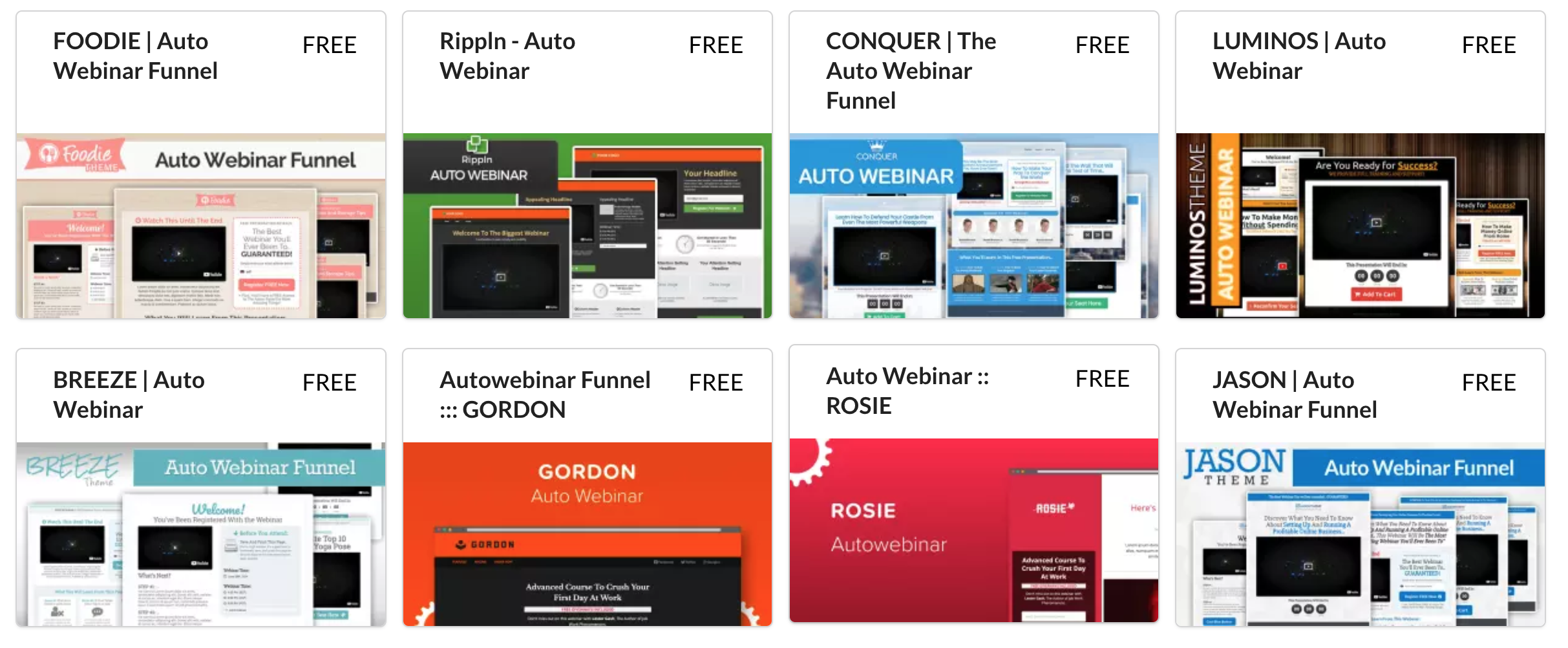 Step 3: Edit Each Steps Of Your Auto Webinar Funnel
The webinar template is already set up for you. All you need is to simply modify the content or elements based on your business objectives, change the call to action button, change the size & color of the fonts and upload your webinar video either from Youtube, Vimeo, Wistia, Easy Video Suite or HTML5 Video to your Broadcast Webinar Page & Replay Page.
 4 Major Steps Inside The Normal Auto Webinar Funnel:
 Auto Webinar Registration
Webinar Confirmation
The Webinar Broadcast Room
The Webinar Replay Room
Step 4: Setting Up Your SMTP Account
SMTP means simple mail transfer protocol. This is a standard communication for sending email messages when someone  joins your webinar, so they can receive your automation messages.
Watch This Short Video How To Set Your SMTP With ClickFunnels
Step 5: Set Automation (Email, SMS & Actions)
This is the automation settings of Clickfunnels. This is where you can set your email, email delay, sms or actions you want when someone registered to your webinar registration form.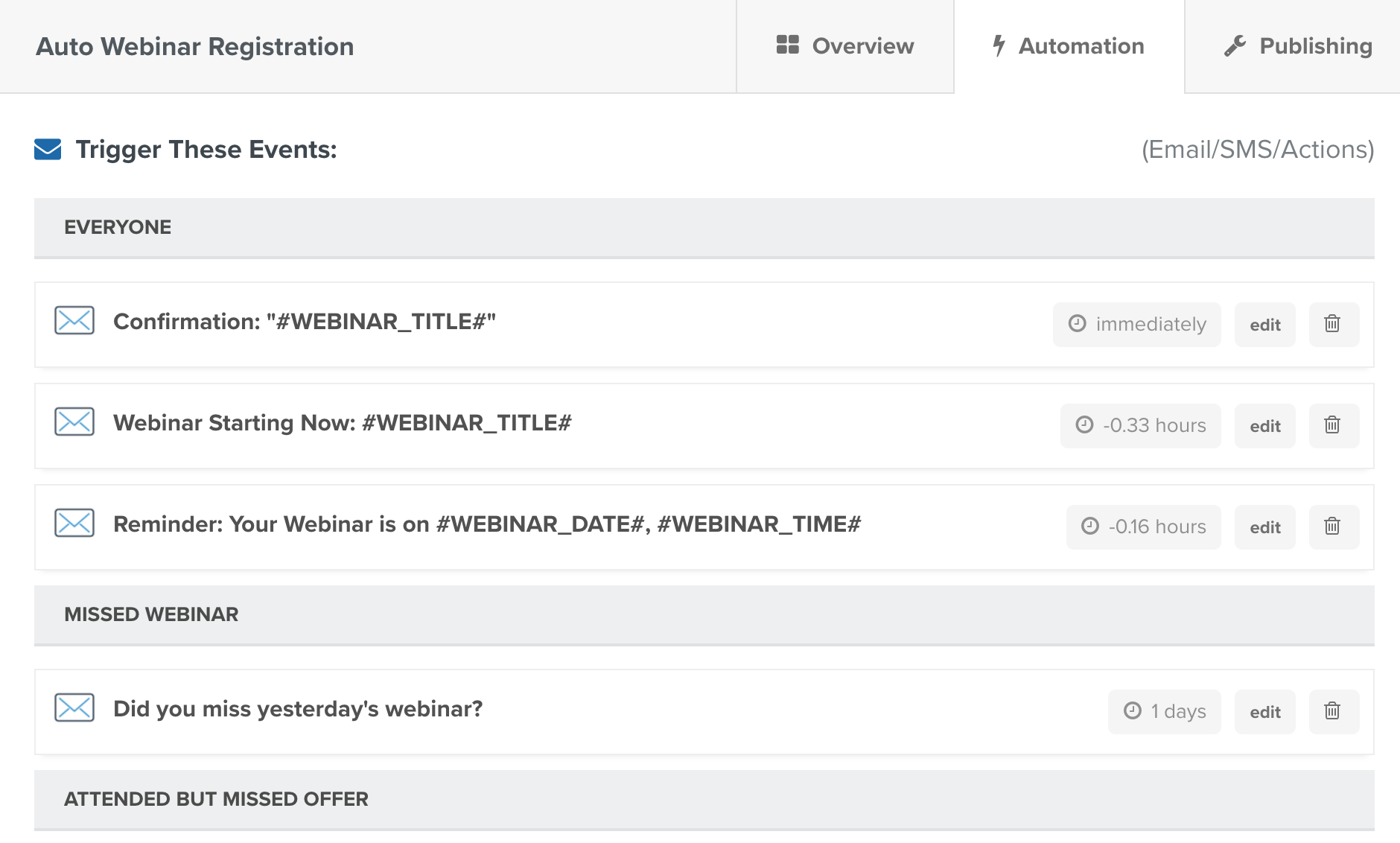 All automated webinar funnels  inside ClickFunnels come with pre-set Automations that you can edit at any time.  To edit the Automations,  you need to click the first step of your auto webinar funnel which is the Auto Webinar Registration.
See below screenshot.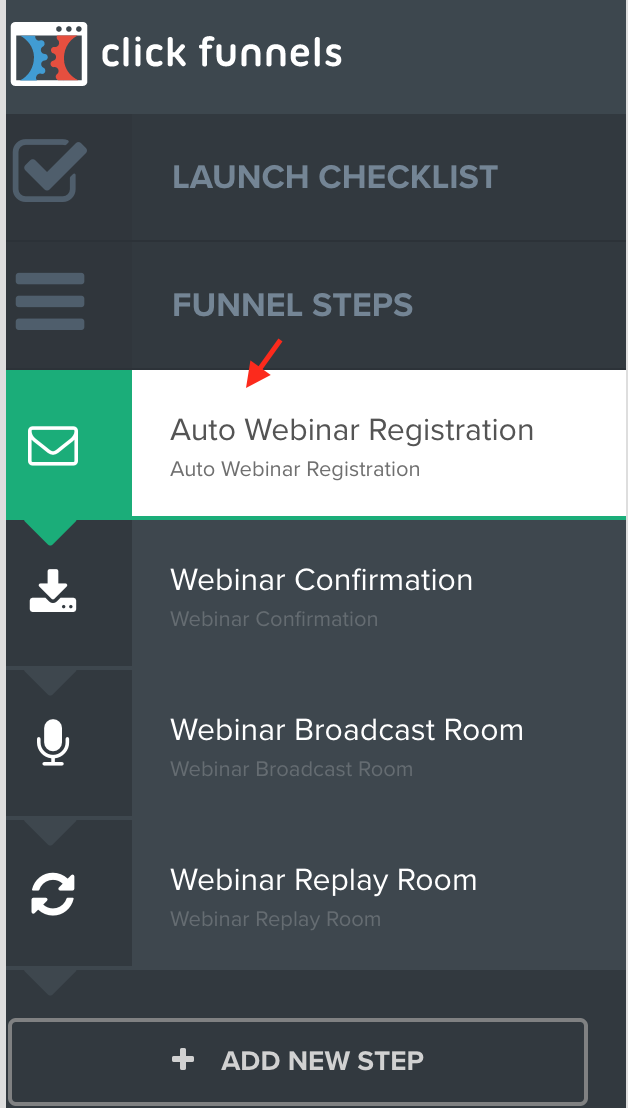 Just few things that you need to know in setting the automation "Email Delay".  In setting the delay hours, take note that 60 minutes is = 100. So, if you want to set your delay hours to 20 minutes you should put -0.33 (20×100%/60) or if let say you want to set to 10 minutes delay this should be -0.16 (10×100%/60).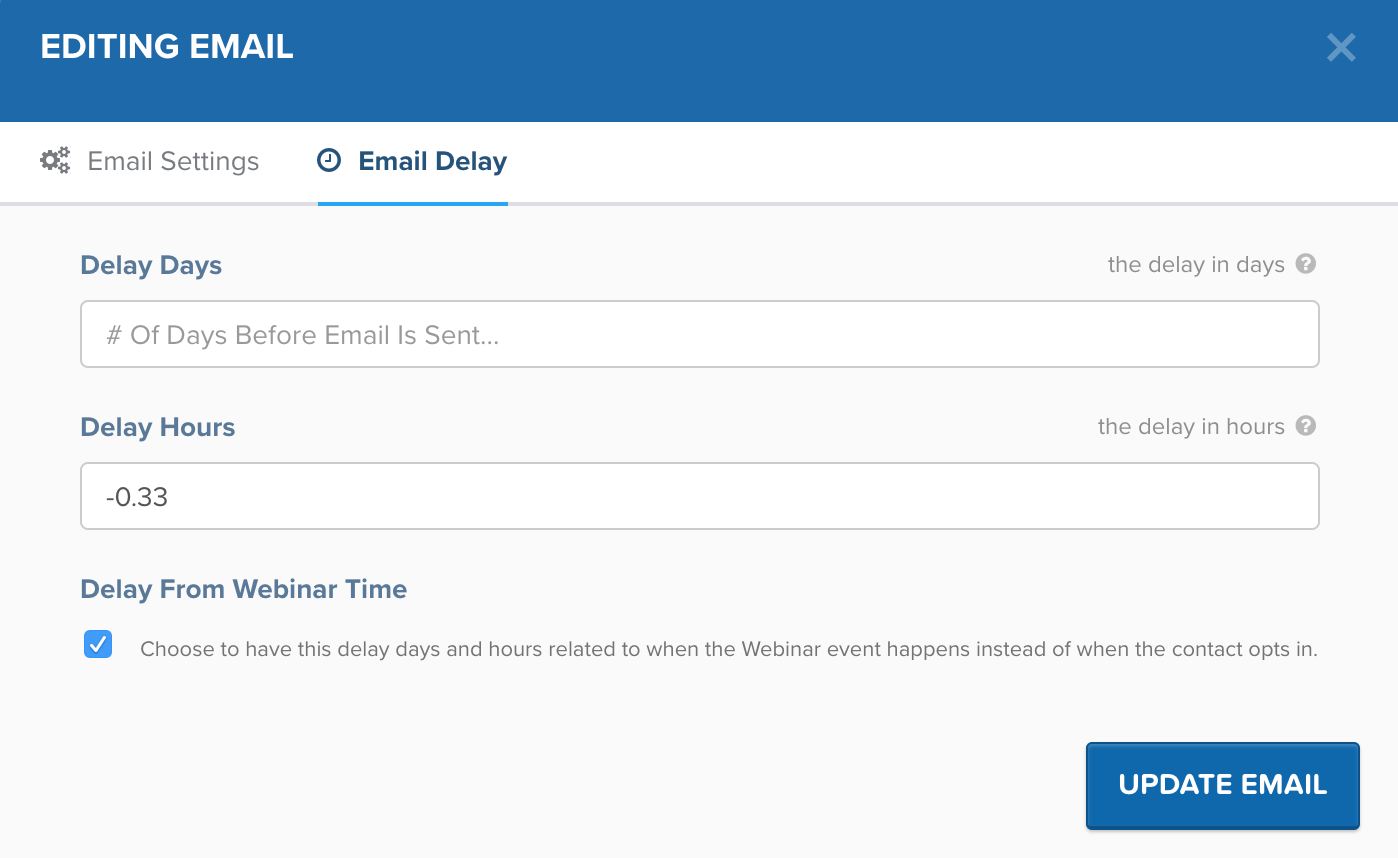 Step 5:  Save & Publish
If you already edit all the steps inside your webinar funnel, inserted the link of your sales page to your call to action button, uploaded your webinar video and already set your automation, then it's time for you to Save & Publish your webinar funnel.
Step 6:  Test Your Auto Webinar Marketing Funnel
Make sure to test the flow of your webinar marketing funnel to see if everything is  properly connected. Try to register and test your webinar registration form, select the date and time of the webinar and see the flow.
If everything is working properly then celebrate!
If you want to learn more on how to Build a "Powerful & Convincing Sales Funnel" To Turn Your Prospects Into Buyers, you can register to our FREE TRAINING VIDEOS to build your first Sales Funnel Today!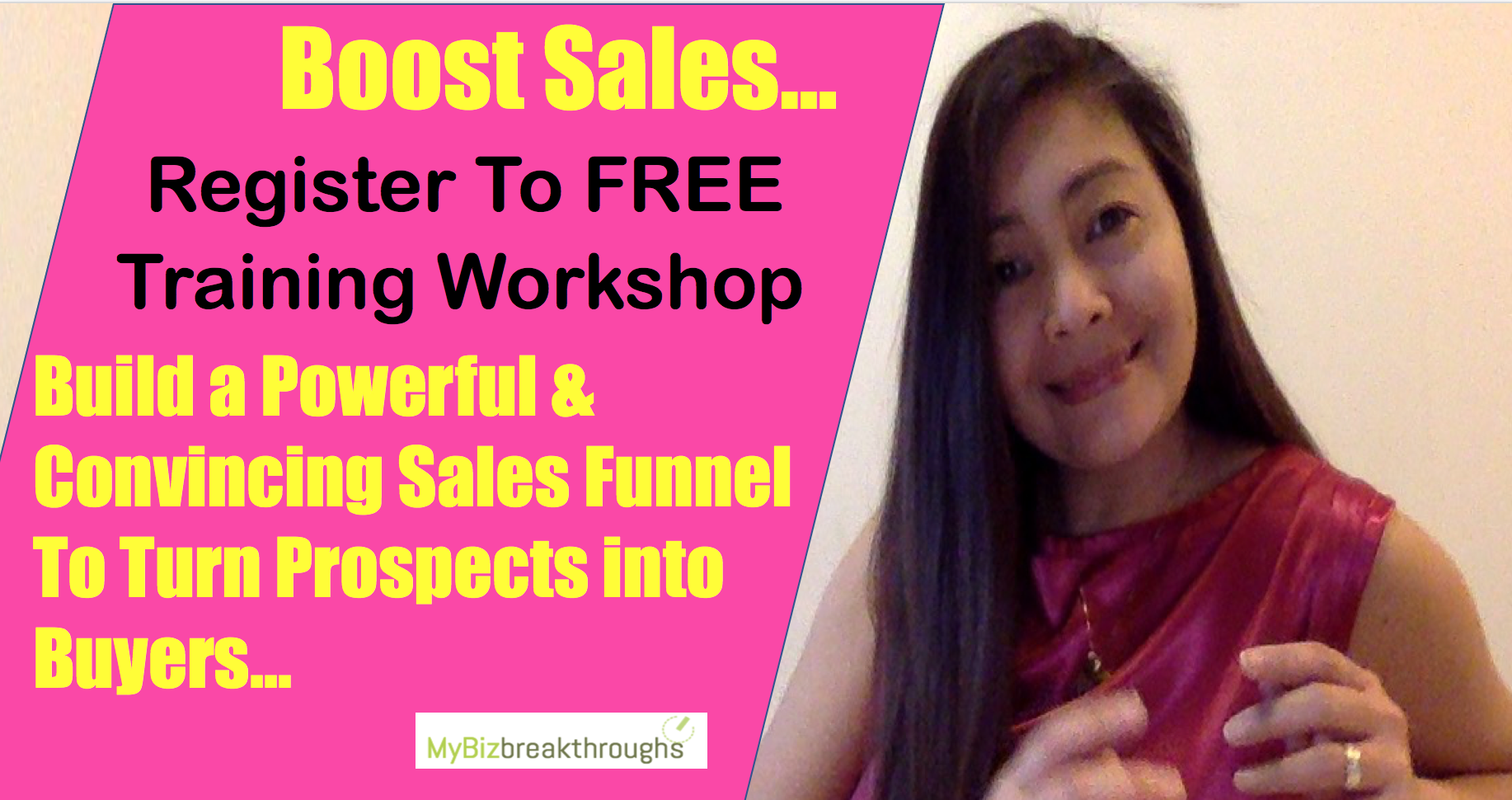 I'd love to hear from you. Share your own webinar marketing funnel experience or leave your comment or questions below.