Paid Traffic That Converts
What is the best paid traffic that converts?
This is one of the most common questions of every business owners and online marketers.
Advertising is when you combine the perfect message to your laser targeted audience. Today new businesses don't need any big budget to promote any product, services, branding and to make profits in their business.
There are several ways to reach your potential customers. You can use Youtube and target those users who wants to consume video content, you can use social media traffic like Facebook if you are looking to expand your following or brand awareness by promoting shareable, useful content.  There is Linkedin, Twitter, Pinterest, Instagram and so much more.
What you must realise is… traffic has different intentions that will engage in different ways.
The Best and Highest Converting Traffic in the World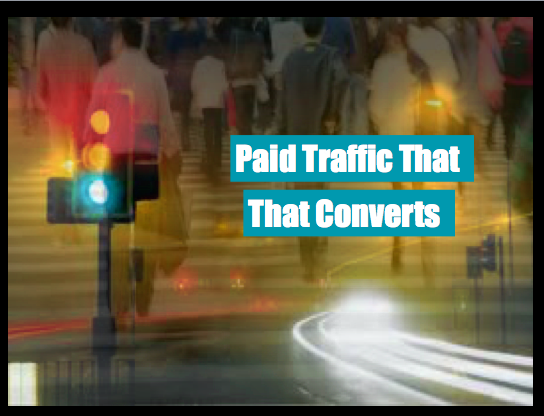 One of my favorite is by using the hottest and highest converting traffic in the world – Google Adwords. Businesses can optimise their ad spending budget in getting the results they want by using Google Adwords.
Why Use Google Adwords?
Google Adwords is Google Advertising system. When you advertise with AdWords, you're investing in your business.
Advertisers can run PPC (pay-per-click) ad campaign in which advertisers bid on certain keywords in order for your ads to appear in Google Search Engine Results Page and this can work for almost any kind of business.
Adwords advertising lets you target your ads to the type of customers you want, and filter out those you don't. When you advertise online with AdWords, you can use different targeting techniques to reach potential customers when they're searching for your products or services online.
PPC ad with Google AdWords is extremely effective for any types of businesses, as long as you know how to structure your Adwords ad campaigns.
A common fear among online marketers and affiliate marketers these days is the big fear of the "Google slap." If you're not familiar with this, it refers to Google significantly banning advertisers on AdWords outright or the suspension of account if they violates any of their advertising policies. This could be a big concern especially for affliates promoting ClickBank Products, or any product from any affiliate networks.
Google obviously has the right to determine which page represents the greatest quality sites that can deliver to its users.  
Now, if you are just new to Google Adwords and promoting affiliate products, you need to check this out – Adwords account suspended solutions, how to avoid it, why it happens and how to fix it.
How to advertise with Google AdWords
Setting an account with Google Adwords is simple. Just watch this short video to show you how to create and open your Google Adwords account.
How Much Does Google AdWords Cost?
The simple answer to this is it depends.
Your cost per click and total cost are determined by a number of different factors such as:
The relevancy of your keywords with the user's queries. You select keywords to help target your ads to people searching for related terms.
Google monitors the effectiveness of your ads and rewards the ads and keywords that have higher click-through rates with a lower fee per click.
Your quality score also plays an important role on how much Google will charge you. Google analyzes your quality scores by calculating CTR, landing page relevancy and ad relevancy.
The relevancy of your Text Ad to your Keywords and to your landing page.
You decide how much you want to spend, and pay only when someone interacts with your ad, like clicking your text ad or watching your video ad. You base your bids on whatever is best for your business.
Aside from hard work, dedication and consistency, every gain comes along with a cost, but the good news is…you don't need a big budget to play the game of Google Adwords.
Google Adwords is your paid traffic that converts! You can check the advantages of Google Adwords to your business.