Remarketing Benefits To Your Business
Did you know that almost 98% of your website visitors leave without signing up or buying your product? People come to your site for information and then they leave.  By nature, people love to search and compare.
Watch This Short Video To See Why You Need To Do Remarketing
If you are not aware, remarketing is a powerful strategy to target those visitors who already been to your website. You can follow these visitors around the internet with an ads.
There are several ways to drive traffic to your site, but if you cannot convert these traffic into buyers, your business and pocket will suffer.
You need to understand that different users/visitors has different intentions to your site.  It is important to focus on all users in different stages of the buying cycle. Without doing so, it's hard to convert those visitors into money.
Benefits of implementing
Remarketing With Google Adwords
You Can Reach People When They Are Likely To Buy 
If you can identify where your audience inside your high converting niche funnel, then you can already predict of the likelihood of a certain type of customer behavior – whether this customer that is browsing your website is likely to buy something or just simply browsing around to educate themselves.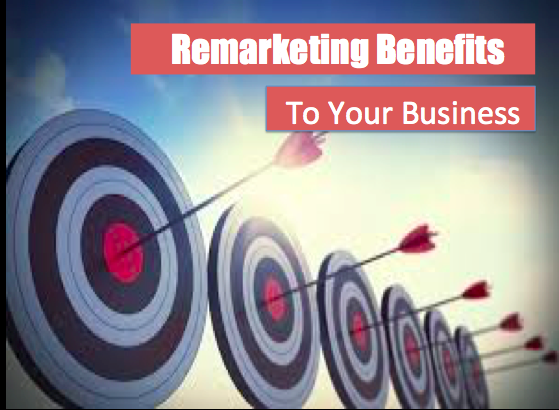 By segmenting your users and structuring your sales funnel correctly, you can easily differentiate the behavior of your users inside your website and increase website retention without increasing your costs.
Audience Targeting
With Remarketing you can easily target users with different ad copy. You can be more specific to your users depending where they are on the buying cycle.
You don't want to turn away potential customers when they already landed to your website. The question is, does your website provides a good user experience?
You can effectively target your users with relevant ads and offers as they browse a variety of other websites that are a part of the Google Display Network and/or use Google Search.
Remarketing Benefits For Brand Awareness
Remarketing will help you to keep your brand on top of your users minds. The good thing with Remarketing, you can continue to target your audience even after they've finished reading your content.
These audience will see your ad as they continue to use the web, reminding them about your brand for a set period of time.
High Conversion Rate
Retargeting has the ability to increase conversion rates significantly.  You can create your remarketing lists and blast it with the same ad. It works and gets conversions.
Retargeting is the most effective method of getting potential customers to return to your website by displaying your ads to Google Adwords Display network or Google Search network.
Remarketing using Google Display Networks and or Search Network Ads are highly effective because they can follow consumers around the Internet.
Improves Relevancy Of Ads
By creating different remarketing lists inside your Google Adwords, this will help you create a more relevant ads to your users and the better it's likely to perform.
Your page context creates brand relevance, relevance builds brand value, and value builds your brand affinity.
Relevancy means…how useful your information is to your customer's search. Make sure that your keywords, banner, text ad and landing page are all relevant to what your users are searching.
Having relevant ads could also decrease your cost-per-click.
Happy Remarketing!
If you have any questions, please leave me a comment below.
====================================