Adwords Account Suspended Solutions
HOW TO AVOID IT, WHY IT HAPPENS & HOW TO FIX IT!
With the boom of the internet and social media's, online business becoming popular nowadays. Running an online business offers a great opportunity to run a business worldwide with a simple requirement of a laptop and Internet connection. Now, will you allow to run your business without tapping to the top & highest converting traffic in the world?
A common fear among online marketers and affiliate marketers these days is the big fear of the "Google slap." If you're not familiar with this, it refers to Google significantly banning advertisers on AdWords outright or the suspension of account if they violates any of their advertising policies. This could be a big concern especially for affliates promoting ClickBank Products, or any product from other affiliate networks.
Google obviously has the right to determine which pages represent the greatest quality sites that can deliver to its users.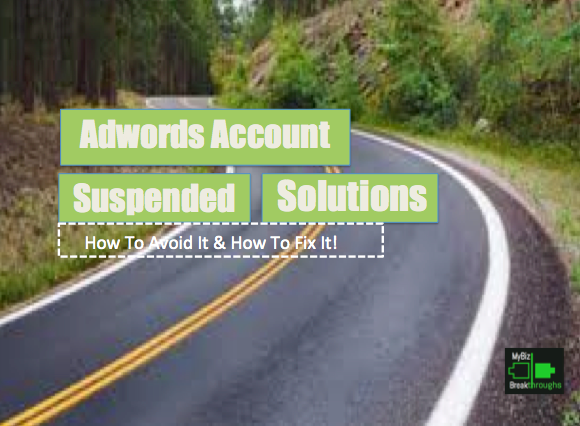 Now, examine your website..
Do you have any promotions that mislead or trick the user into interacting with them?

Failure to clearly disclose the payment model that a user will bear?
Promising products, services, or promotional offers that aren't easily found from the landing page?

Are you using false claims or claims that entice the user with an improbable results?
Examples:
"Miracle cures" for medical ailments, extreme weight loss products or programs like "get rich quick" schemes or promising large financial return for minimal effort or investment.
Are you sending traffic directly to Affiliate Offers. (Google does not allow that, Google wants you to have a landing page on your own. You can only send direct traffic to that offer if you are the owner of that website otherwise you need a landing page.

Are you  using black-listed keywords such as Tobacco, Cigarrettes, Casino, Porn. If you have any of these in your website,  go back to your pages 

and make sure to correct this.  
Once you already fix your issues on your website, you can now submit a site review to Google Adwords. It is important that you read carefully the advertising rules provided by Google Adwords and make sure that you comply with Google Adwords policies before requesting a review.  If your site still has problems, they won't be able to reactivate your account and approve your ads to run.
Click here to access the google adwords site review form.
How To Fix Adwords Suspended Site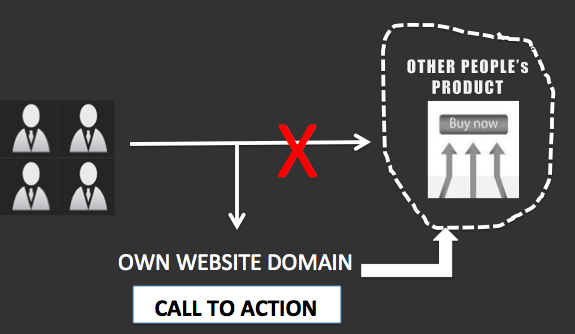 If you are promoting products from ClickBank or any products from other affiliate networks, CPA offers or anything that you do not own, the no. 1 rule is….DO NOT, DO NOT and DO NOT send traffic directly to your product.
2 Steps That You Can Do: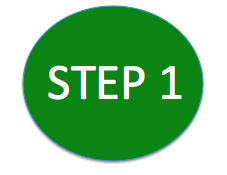 Create a high quality landing page that is Google Adwords compliant
Your landing page must be relevant to the end product that you are promoting. Remember that your Google adwords landing page is your key chance to convince the customer to take the action that you want them to do in your website whether – to buy your product, fill out a form, make a reservation or download your free cheat sheets. You need high-quality landing pages to optimize your conversion rate!
The most important is the relevancy of your landing page to where you want to direct your users to. There is no difference from following the  Adwords campaign structure best practices,  just as your keyword should be relevant to your Ad group, then your Ad group should be relevant to your text ad and your text ad must be relevant to your campaign.
Watch Video How To Build A Landing Page
In Less Than 10 Minutes!
Creating a specific landing pages that speak directly to the user's search query will have a positive impact on your conversions. Creating AdWords landing pages and funnel can be a tough task especially if you are just a total beginner.  With ClickFunnels lets you create gorgeous custom landing pages with an easy-to-use page editor, while collecting statistics data about your sign ups, so you know exactly how many people successfully visiting your pages.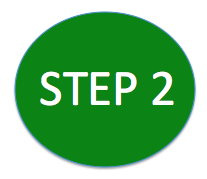 Promote an affiliate product using a custom tracking link
Watch Video How To Promote An Affiliate Product
Using A Custom Tracking Link

Now, there are various tracking software out in the marketplace like Optimizely, Visual Website Optimizer, Unbounce, ClickMagick, Kissmetris, CrazyEgg and so much more.   I can only recommend what's working best for me. The tracking software I personally use for my business is ClickMagick.
ClickMagick is a great first stop for business owners wanting to start an A/B testing or create a custom tracking link in promoting any affiliate products,  though ClickMagick web design looks outdated, don't mistake simplicity for an inferior product.  I prefer simplicity that can give me great result. ClickMagick interface is highly intuitive, even for newbies.  With starter plan of $17, ClickMagick is a very cost-efficient entry point because this is where you can track and optimize all your marketing, all in one place.
Please be advised, that most of the products that I recommend in this website, I serve as an affiliate.  Meaning if you decided to use these tools using my affiliate link, I will earn commissions from these companies.  And the good news is….you can do the same thing!  Make money from the necessary tools that you are already using to subsidize some of your business cost.  Amazing huh???
Technology has really grown & advanced over the past few years.  The internet has grown faster than ever before. Working from home lifestyle becoming popular. More and more people nowadays are creating website to generate extra income from home.
It's about time!
Learn how to create your own breakthroughs – to bring your business & life to the next level! I've created this Breakthroughs Mastery Course that sums up the most important aspects in building your own BREAKTHROUGHS for money to become the by-product of what you do.  Technically, this is all about how to develop your skills in doing your "own"  business online!
I am hoping to see you inside as part of the Breakthroughs Mastery Founding Members before its launching!
I'd love to hear your suggestions for future topics and if you have any question regarding your own business breakthroughs  – please leave me a comment below.
This content is brought to you by Mybizbreakthroughs for you to create your own breakthrough journey – A journey in getting anything you want in life and in business.
====================================================