Google Adwords Landing Page Builder
Finding the best Google Adwords Landing Page Builder is one of the challenges of online entrepreneurs. There are tons of landing page builders to choose from. Price ranges from $29/month or up to $599/month depending on many factors such as skills required, capabilities, visual appeal and so much more.
Maybe you don't have any idea how to create a landing page and wanted to know the best practices in creating a Google Compliant landing pages, well you're in the right place…
Landing page experience is AdWords' measure of how well your website provides people what they're looking for when they click your ad.
Google AdWords offers the highest converting traffic on the planet because when people go to Google search, people already have the intention of what they want  – whether they are  in the level of buying, research or maybe they are looking for a change.
Google Adwords Landing Page Effective Guidelines
Your landing page is crucial to the success of your Google Adwords Advertising. This is your key chance to convince your customers to take action in your website  – whether to buy your product or use your services, fill out a form or download a resource or make a call to your business. You need high-quality landing pages to optimize your ad spending with Google Adwords since Adwords is the best paid traffic that converts!

Landing Page Sample With Opt-in Form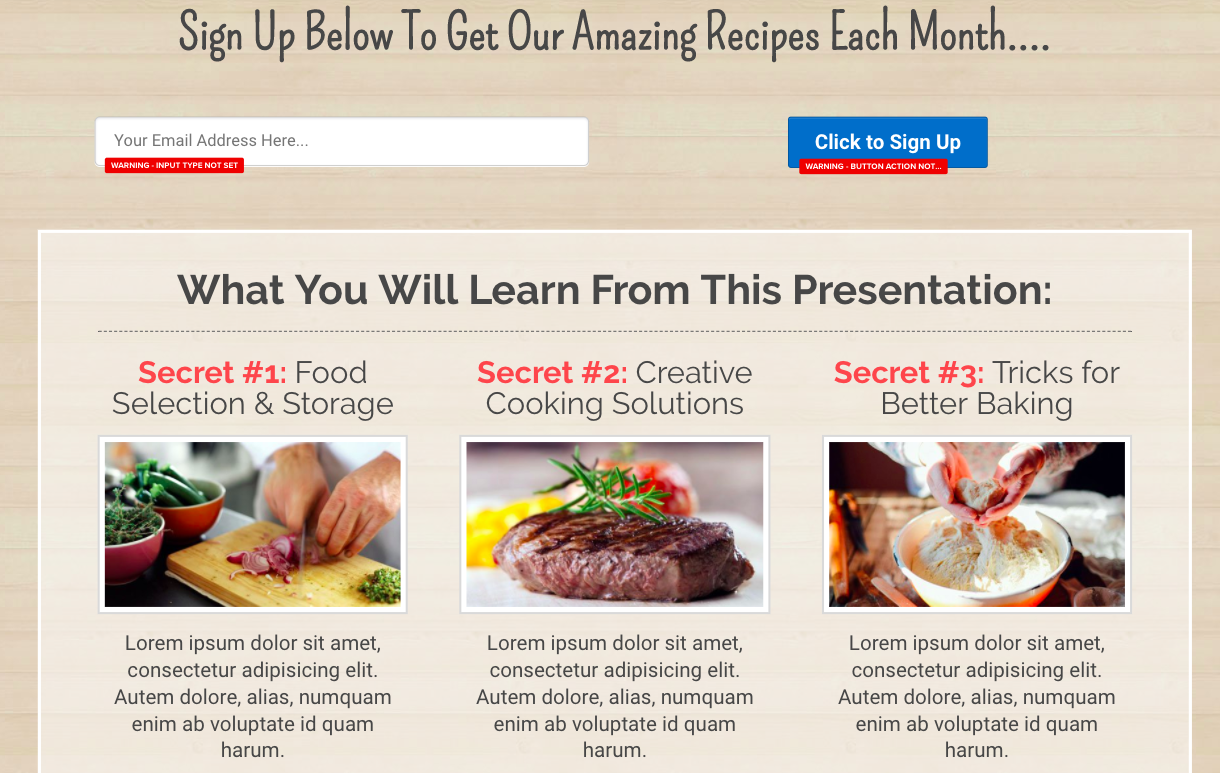 Offer Relevant and Useful Content to your Users
Be specific to your message because when a user clicks your ads, you need to provide that user of what they are looking for. Make sure that your Ad Text, Keywords and Landing Pages are all relevant to each other.
Be specific & clear with your headlines: If your Adwords Ads is all about "leather brown sofa", when a user clicks your Ad, then that user should end up to your leather color brown sofa and not to assorted colored office chairs.
Speak directly to the user's search query: Create Google Adwords landing pages that are tailored to your target audiences.
Creating specific landing pages that speaks directly to the user's search query will have a positive impact to your Adwords Account as well as boost more conversions.
Be Credible and Transparent on your Site
Tell more about your business and clearly emphasize what your business does to help your users
State clearly the benefits of your product or services
Make it easy for visitors to navigate your website – be a minimalist!
If you request  any information from customers, be clear of your purpose
Make is easy for visitors to get in touch with you
Google Adwords Landing Page Builder To Boost Conversions
You can create a landing page in less than 10 minutes for Google Adwords with ClickFunnels with their drag & drop page editor.
ClickFunnels is a leading Landing Page & Funnel Builder for small and big businesses.  If you are looking for Google Adwords Landing Page builder, ClickFunnels is a marketing tool in a box that provides every business owners from consultant, authors, trainers, manufacturer, e-commerce, restaurant, beauty salon, pet suppliers etc. on what they need to elevate their business to the next level of automation from generating leads, custom sales funnel, A/B split testing, driving traffic and boosting sales conversions.
With ClickFunnels Landing Page Builder, you can create an effective sales funnel that converts!
What is Sales Funnel?
A sales funnel is consists of a series of pages that people have to navigate through in order to purchase a product. These websites are extremely effective when it comes to increasing sales conversion.
ClickFunnels does many things for you like they provide the "Actionetics"services.  This is where you'll be able to see how many people join/unsubscribe to your mailing lists and be able to see information about your contacts.
What's so good about Actionetics?
What I Like about Click Funnels
This is a complete marketing tools in a box that every entrepreneur would need to generate more profits to their business.
Every tool that you need in order to sell your product or services online.
Creating an optin page or squeeze page to build your customer data base
Creating your Google Adwords landing page compliant to boost more conversions
Create exit pop ups
Create your up sell and down sell pages
Membership site
Custom evergreen sale funnels
Email follow up series
Easy integration to 3rd party software like Go To Webinar, Sales Force, Shopify, GetResponse, Webinar Jam, Maropost, Kajabi and so much more….
Split testing for conversion optimization
Tracking conversion throughout your entire sales funnel
Control your brand 100% – from domain to the emails being sent
Make mobile and computer navigation easy
Decrease your landing page loading time
Great support team.  All of these are within your reach with ClickFunnels landing page builder.
Things to Consider Before You Sign-up & Build
Your Google Adwords Landing Page With ClickFunnels
Before you sign-up with Click Funnels, there are a few things that you should consider to make the most out of your membership.
I highly recommend that you create your business funnel mapping  prior to signing up for the FREE 14 day trial period.  This will help you save your time and money in the long-run.
This means if you want to sell your recipe book then you need to know what type of funnel, the strategy & approach you want to implement for you to make money at the end of your sales funnel.
In other words, you need to know how you want to market your products & identify the right target market who can benefit from it.
If you are still unsure if ClickFunnels is suitable for your business, I highly suggest that you register to my FREE Training Here on  "How To Build A Powerful & Convincing Sales Funnel To Turn Prospects Into Buyers" which can help you understand more how this Landing Page Builder can benefit your business and at the same time helps you decide if you wish to engage ClickFunnels services.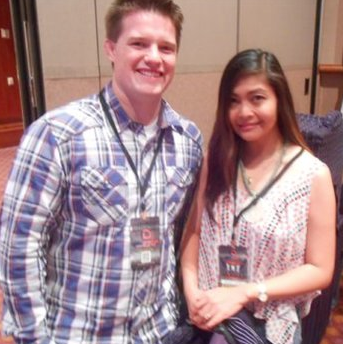 I think ClickFunnels is an awesome product for Business Owners and Online Marketers like me.  This small investment can lead to a massive change in your business and in your life.
If you are already using other Internet Marketing tools, I'll highly suggest that you give ClickFunnels a try.
On top of providing a user friendly platform for your business, Russell Brunson, the CEO of Click Funnels, is a good friend of mine and what he is offering inside this landing page builder works for thousands of business entrepreneurs.
I've learned a lot from him and I am sure you will learn a ton from him too!
I would love to hear your comments.