Best Way To Make Money ClickBank Fast
ClickBank affiliate network is quite popular to most online marketers. Many affiliates and product vendors have made millions with ClickBank, but maybe some of you reading this post never made any money from it.
Are you one of them?
I am not telling you that I made millions from ClickBank, but I know how it all works whether you are promoting other people's product or if you are a product vendor.
Just want to share the best way to make money with ClickBank fast!
Mid of November this year (2016) when I started focusing again to make money ClickBank fast after leaving my account idled for almost 2 years. I started driving  traffic to my website and I already started seeing some results in less than one month.
ClickBank is one of the biggest digital platform and a perfect place if you want to  start generating passive income online.
See below screenshot of the sales I made in just two weeks making money with ClickBank.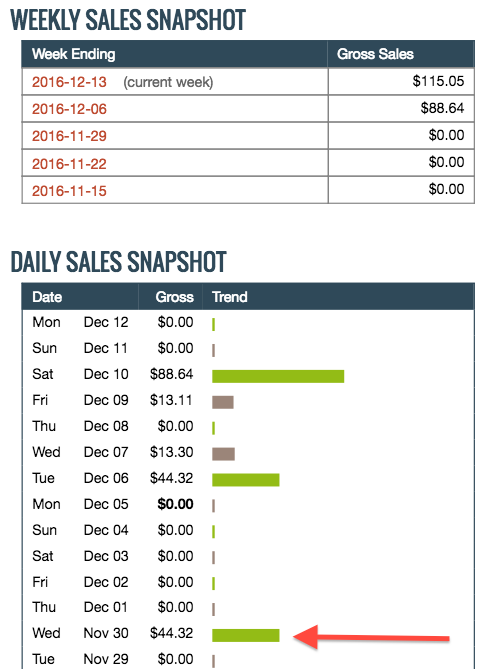 Can You Really Make Money
With ClickBank?
Yes, you can!
Actually, there are two ways to make money ClickBank fast – Either you can be an affiliate promoting other people's product or by being a vendor (promoting your own product).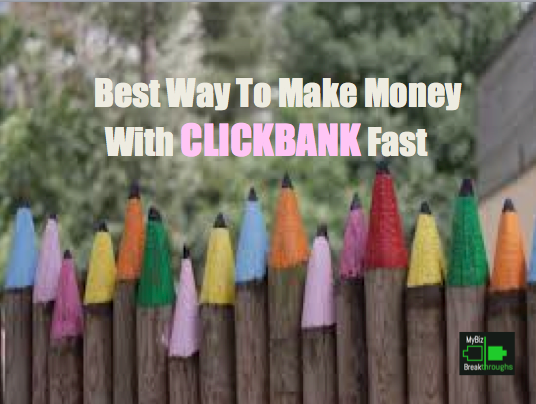 If you've been exposed to online marketing game, then the term affiliate marketing isn't a new topic anymore for you.  Affiliate marketing is the best and the most efficient way to make money with ClickBank.  This is the lowest hanging fruit to earn from ClickBank.
Many companies or product vendors, they offer an affiliate program. They are looking for people to help them promote their product or services in other countries.  Like for me, I offer 70% commission to my affiliate partners who can help me promote my product how to Breakthroughs online.   If you want to learn more about my affiliate program just Click Here!
Best Ingredients To Make Money With ClickBank 
Don't complicate a simple thing because when you do, it will end to zero results.
Put your full enthusiasm to pull the right switch to make money with ClickBank. Your enthusiasm is the most attractive qualities you can have to attract people around you.  This is how you can gain good relationship with other like minded people and it tends to make all kinds of interactions and relationships with your target audiences.
Make Money With ClickBank
How To Make It Work For You In
3 Simple Steps:
STEP#1:
Find A Product That Make Sense To You  
If you go to ClickBank marketplace you can find variety of products that you can choose from.   Oftentimes, people just easily pick a product without the full understanding of what their product is all about.
This is the main reason why many people are not seeing results.  We are all in people's business and you need to understand the need of your target customers. Put yourself in your target customer shoes and ask these questions:
Do I really need this product?
What is the benefit this product can give me?
Is it worth for me to buy and try this product now?
Do I have the authority to recommend this product to someone else?
If your answer to these questions are yes, then this will be the great product for you to promote.
If you are desperate to buy the solutions that your product can offer you and your target audience, then you are set to promote this product.
You need to remember this….
Before you can recommend anything to someone else, you must try the product otherwise, how do you want people come to trust you and your product recommendations if you haven't use or try it yourself?
STEP#2:
Great Funnel Matters
Once you've selected a great product that you can resonate with and pays out good commission for you – have a funnel in placed by creating your own landing page to capture your user's contact details to start building your mailing lists.
People don't buy from their first encounter with you, so you don't need to pitch your product right away. Start building the like and trust with your target audience in loving and being passionate in what you do.
Once you started building the trust, you'll have customers (or clients) for life.
Building trust is not as simple as 1,2 3, it takes time and a lot of hard work, but doable if you work with the right principles.
Be transparent and be REAL – people can easily sense if you are endorsing a product you don't actually use and if you are just after to make a quick buck, if you do this – you'll lose trust. And you're just another Internet marketer shooting in the dark.
Use email service provider to create a series of follow up email by building rapport before you ask them to buy your product.
Maybe you have heard about email marketing before, but you do not comprehend what exactly is email marketing and how does it work and why you should consider this.  Click here to fully understand how this can help you make money with ClickBank.
STEP#3:
Promote & Have Online Presence
Once you already pick your great product to promote and already set up a good funnel in placed, you are now ready to promote your product.
Writing few articles about your product is one way to promote your product through article writing or blogging. Share your own experience about your product, telling your own stories in video is also one of the best and effective way to attract customers.
The sales page of the respective product should be a good source that you can refer to in writing content in your blog.
Keep in mind that you are not at this moment trying to push for a sale, give great value.  All you want is to have the articles generating enough interest for your readers to click on your affiliate link so that they can learn more about your product.
Use social medias like facebook, twitter, linked-in and pinterest as well as paid advertisement to help you boost your affiliate marketing success.
Here's the good news….
I've created this FREE VIDEO that reveals "The Ultimate Strategies To Breakthroughs For Money To Become The By-Product Of What You Do ~ To Design Your Future!"
This is designed for those extraordinary people committed to design their future at a level few may ever attain.
You will learn how to create your own breakthrough journey to get anything you want both in life and in business (if done correctly!) and create the stories you will tell for a lifetime as you learn, network and play while enjoying every bit of your breakthroughs process.
I'd love to hear your comments….
Tell me about your experience making money with ClickBank? Leave me a comment below and if you have some questions, I'll be glad to help you to breakthroughs.,,
=============================