How Google Adwords Campaign Performance Analysis  Can Help You Improve Your Business Profits!
Google Adwords Campaign Performance Analysis is a great way for you to see how your Ads performing with Google Adwords.
Adwords performance analysis is one of the best way that you can do to improve the results that you want. Google Adwords is the best and the highest converting traffic in the world that will help you improve your business profits. You can take out all the guesswork to reach your target customers and pay only for results!
Ways To Reach To Your Potential Customers
You can use Youtube and target those users who wants to consume video content, you can use social media traffic like Facebook to expand your following or brand awareness by promoting shareable, useful content. There is Linkedin, Twitter, Pinterest, Instagram and so much more.
What you must realize is… traffic has different intentions that will engage in different ways. Google Adwords is the best paid traffic that converts because people normally use Google to search for anything from great movies, shopping, restaurant or even looking for solutions for arthritis, lose weight or how to earn passive income from home.
Just imagine if you can position your business to those who are looking for the product or services you offer?
In this post, I will share with you how to use Google Adwords Campaign Performance Analysis to help you  bring in more profits to your business.
Google Adwords Campaign Analysis Tables
Once you already started running your Ad campaigns with Google Adwords, you'll start populating datas to your Adwords account.
You can utilize these datas to optimize your ad performance and spending.
Steps For Google Adwords Campaign Performance Report
Step 1: Go To Campaign And Click Dimensions:
You will see your Ad performance data compiled in tables with performance metrics in columns as shown below. You will see the days, no. of clicks, number of impressions, CTR, Average CPC, cost, average position, conversions, cost per conversion and conversion rate.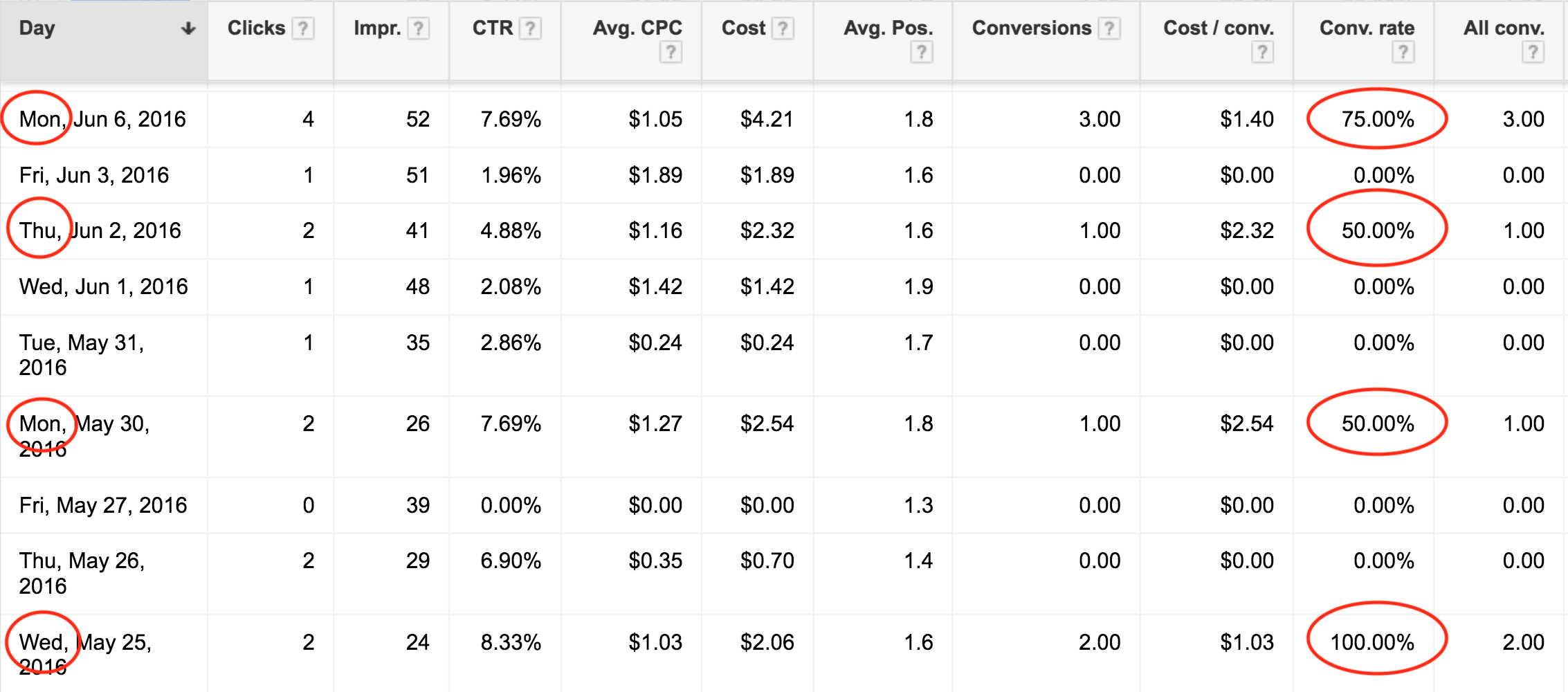 From these data you can see from which day of the week that gives you better conversions (refer to those red circles).
If you will notice from the above screenshot – Monday, Thursday and Wednesday is the best day for me to get conversions. With this, I can optimize my Ad campaign by scheduling my ads more frequently on Monday, Wednesday and Thursday.
Step 2: Go To View & Click The Drop Down Arrow:
You can narrow your views by clicking the drop down arrow from conversions, labels, time, destination URL, final URL, geographic, users location, distance, search terms, paid or organic, automatic placement, free clicks, etc.
As per below screenshot, you can drill down to see more granular data such as country or territory, region, metro area, city and even the postal code where your clicks are coming from.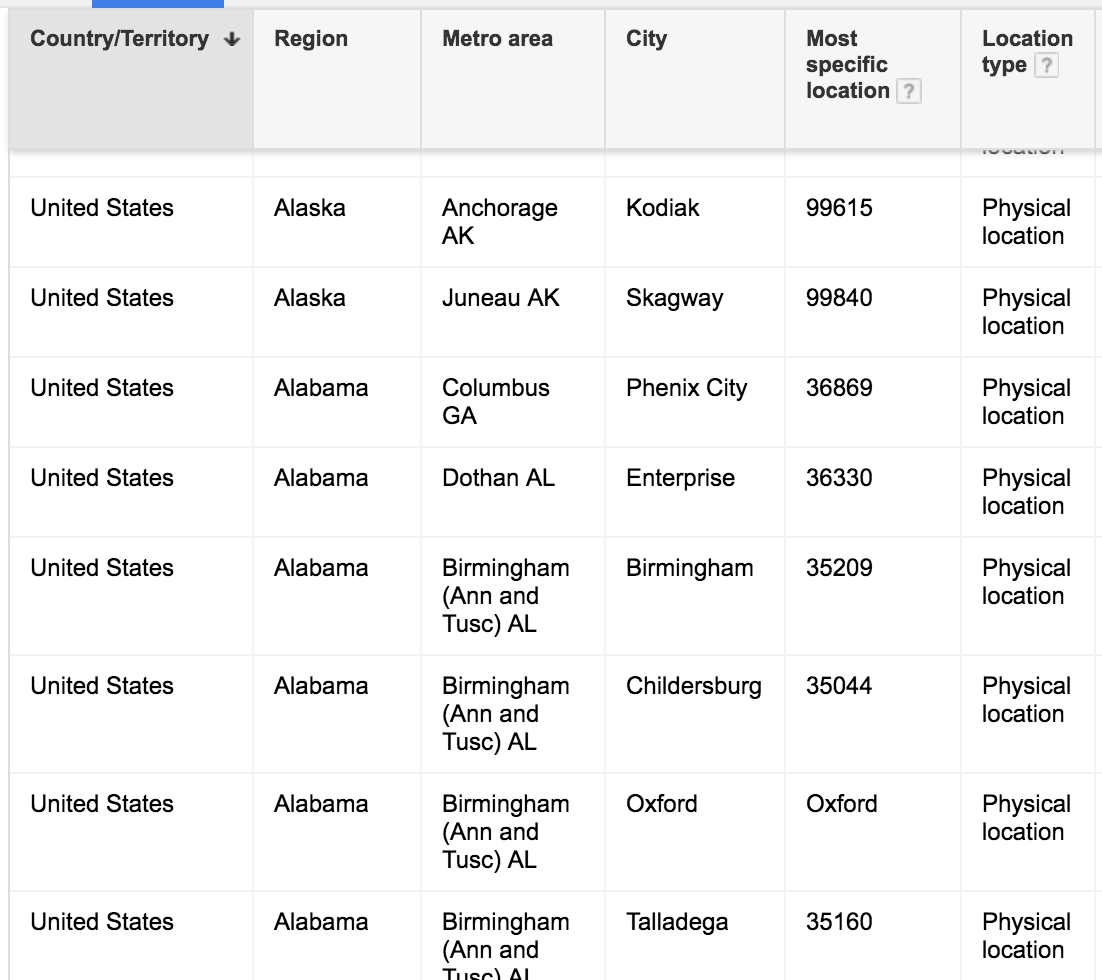 You can even drill down more and monitor your keywords inside your Adwords account and see which keywords or keywords phrases are working best for you.
Step 3: Download & Schedule Report:
It is essential that you monitor constantly your Google Adwords Campaign Performance for you to improve your ad positioning, quality score, click through rate and your cost per conversions.
You can do that by asking Google Adwords to send you the report either by weekly or every end of each month depending on the frequency you desired.
To download and schedule report, you can just click the download icon as shown below.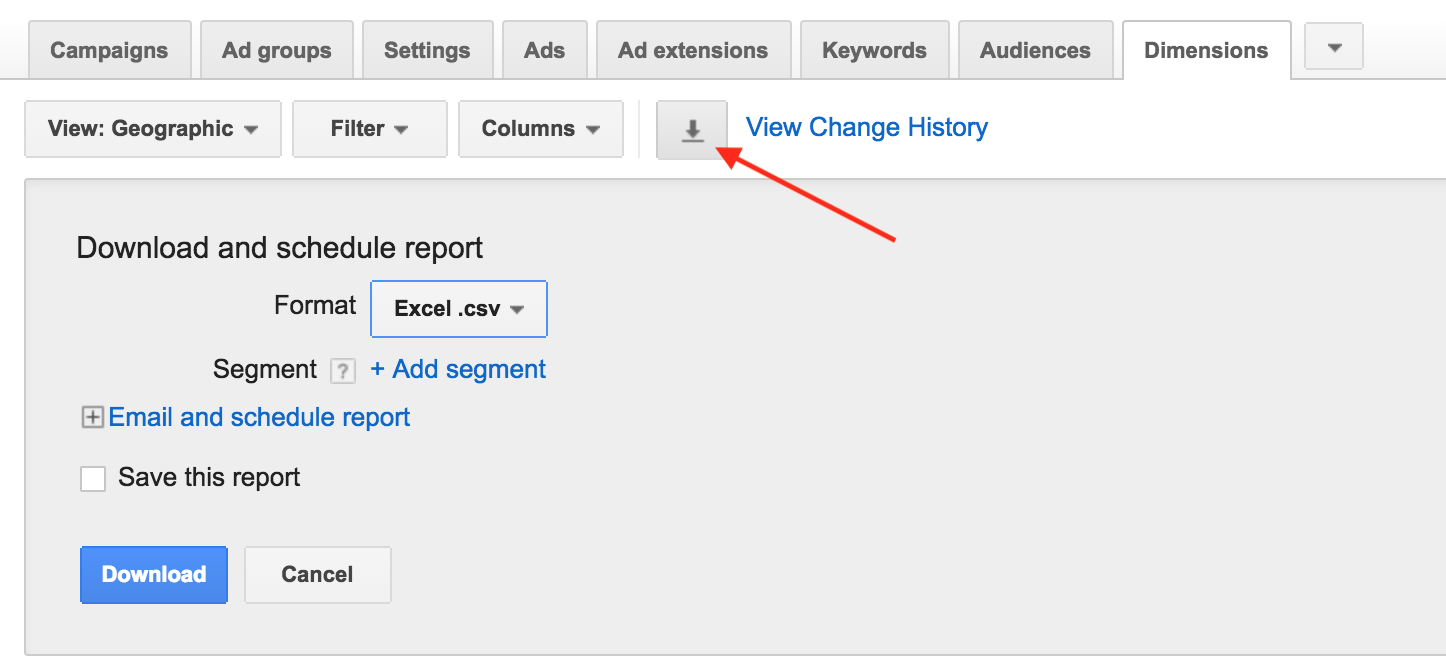 Aside from Google Adwords Campaign Performance Analysis, every gain comes along with a cost and mastery, but the good news is…you don't need a big budget to play the game of Google Adwords.

I'd love to hear your comments below. Have you ever consider analyzing your Ad Performance Report With Google Adwords? Share your experience with us here.
I would also appreciate if you can share this post!
Your Breakthrough Guide,
Jeng Cua
Click Here To Read My Story